Wolverines 1
Skippers: Crews:
Mason Wolters ('18) Mike Gapuz ('18)
August Sturm ('20) Sofia Gambini ('18)
Colton Gerber ('18) Sydney Thompson ('18)
Wolverines 2
Skippers: Crews:
Connor Goulet ('21) Claire Foley ('21)
Austin Haag ('20) Jake Orhan ('21)
Will Neubauer ('20) Sarah Silvestri ('19)
Summary
Our first home regatta of the season started out with cold temperatures in the low thirties and frozen sheets! Saturday's early report time was met with lots of hot water, antifreeze, and patience as we unfroze our fleet to start the Big Ten Team Race. We hosted two Wisconsin teams, two Northwestern teams, and two Marquette teams this weekend.
The wind started out at 10mph in the morning, then built in the afternoon. Races were run through the afternoon, and we finally got off the water around 5:30pm after completing a full round robin and nearly a complete Top 4, Bottom 4.
We started the morning with the last race of the Bottom 4 in light winds after thawing the mainsheets over the fire. Wind was light and shifty on the second day, but we were able to complete a second Top 4 and Bottom 4 to finalize the event.
Overall, Wolverines 1 took first place and Wolverines 2 took fifth place. We are very appreciative of our race committee and volunteers, and we are looking forward to hosting Women's Quals next weekend!
Race Committee
George Griswold - PRO
Brian Tobelmann - Umpire
Betsy Barrett - Umpire
Geoff Pedrick - Umpire
Tom Atkins - Umpire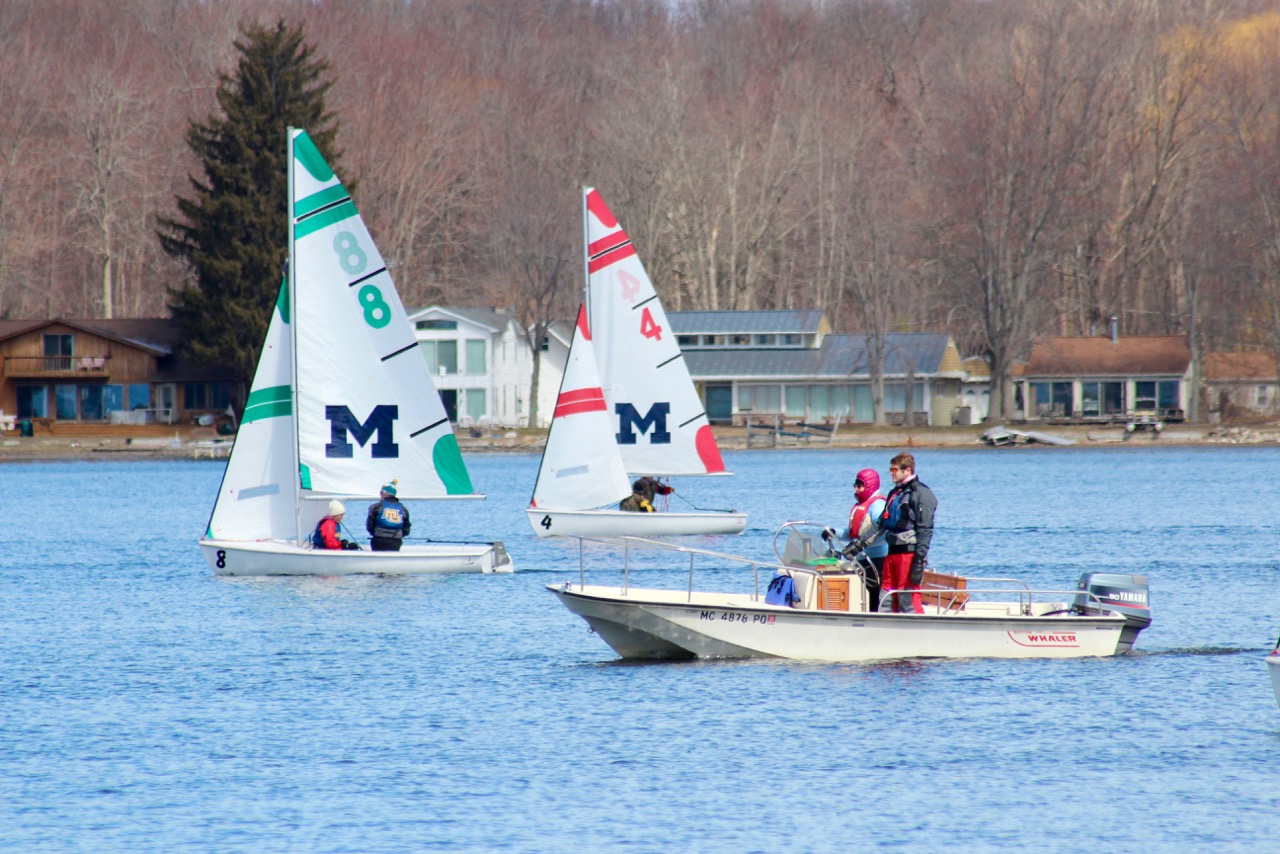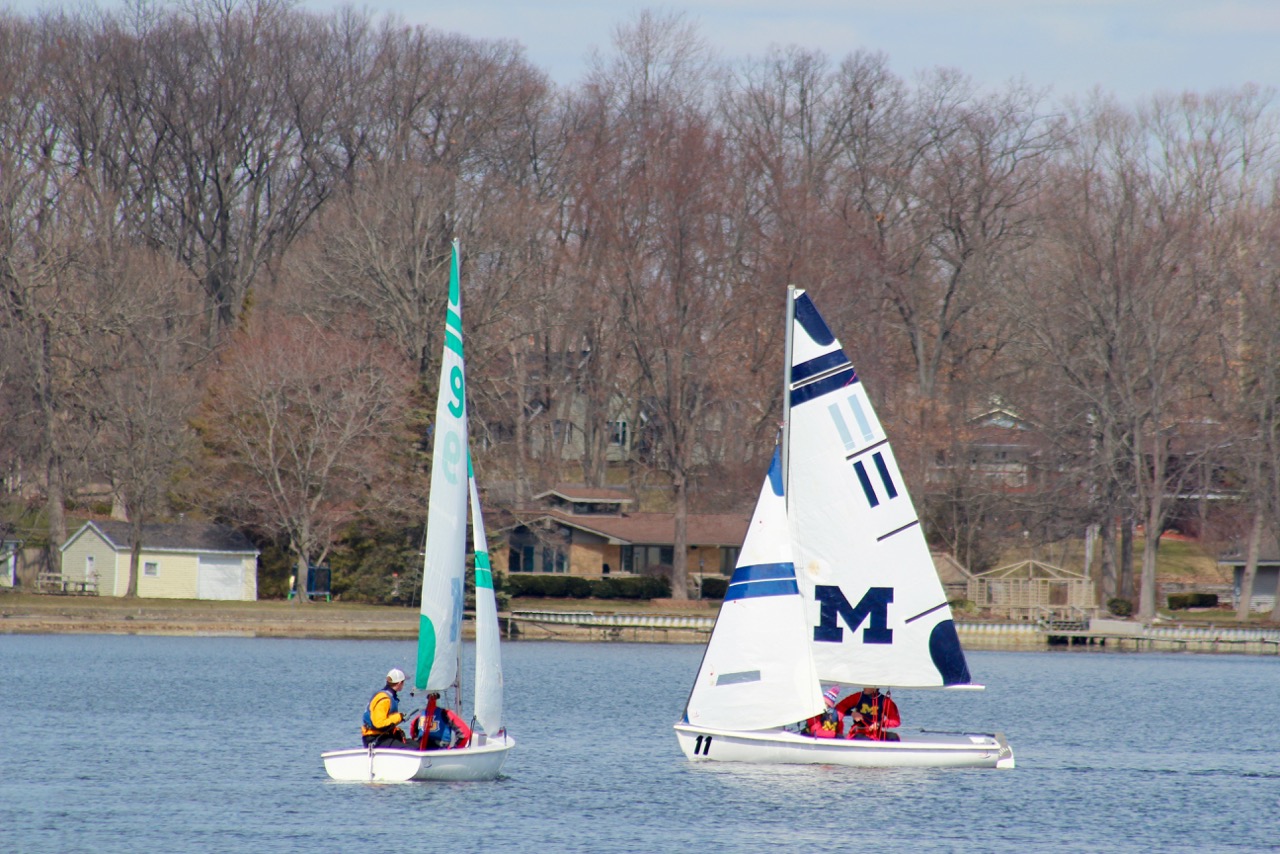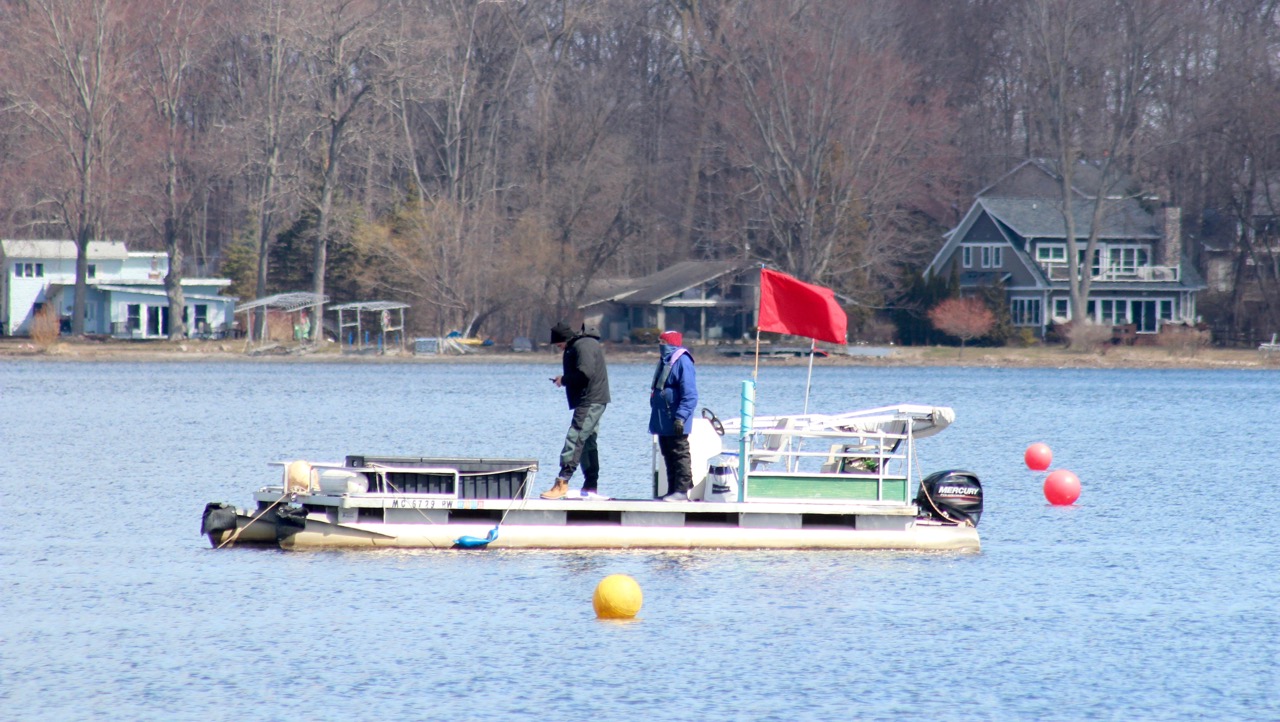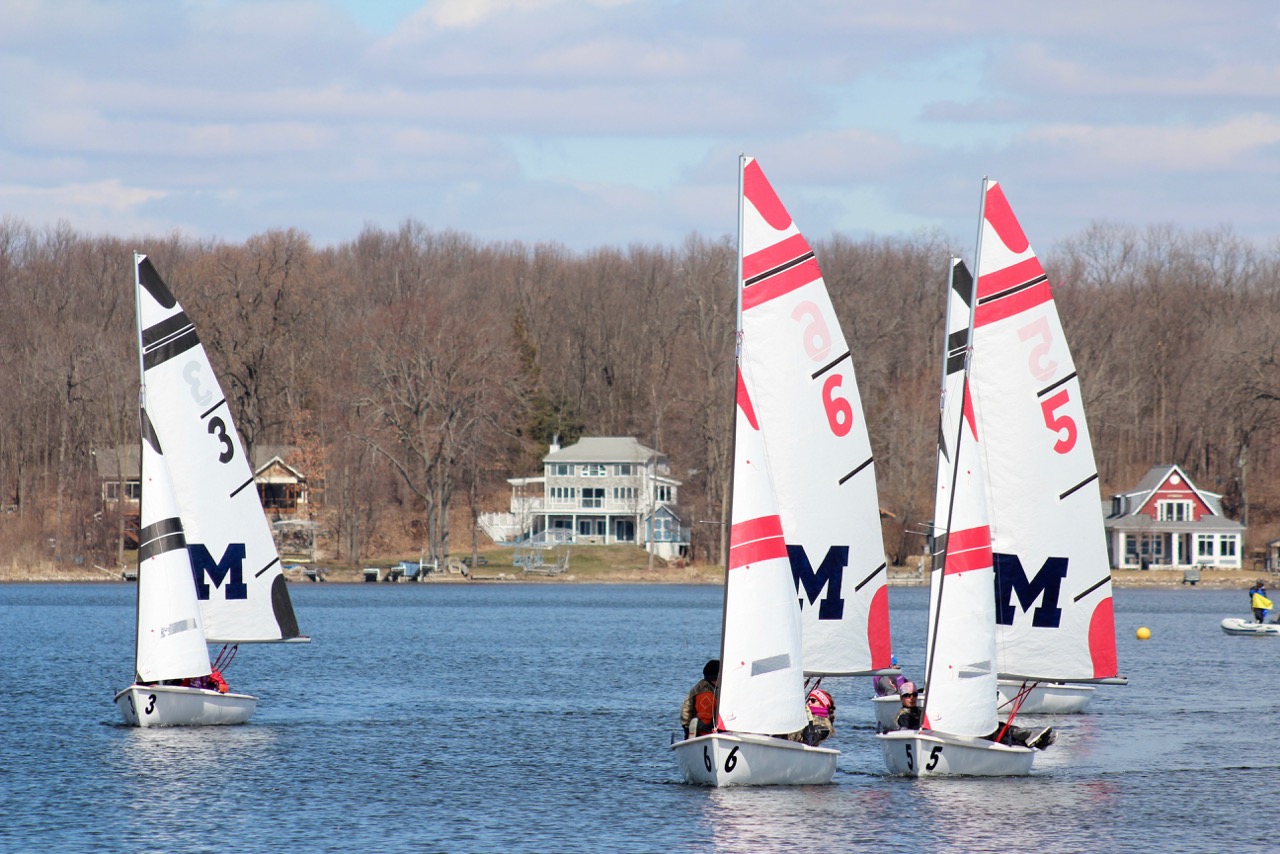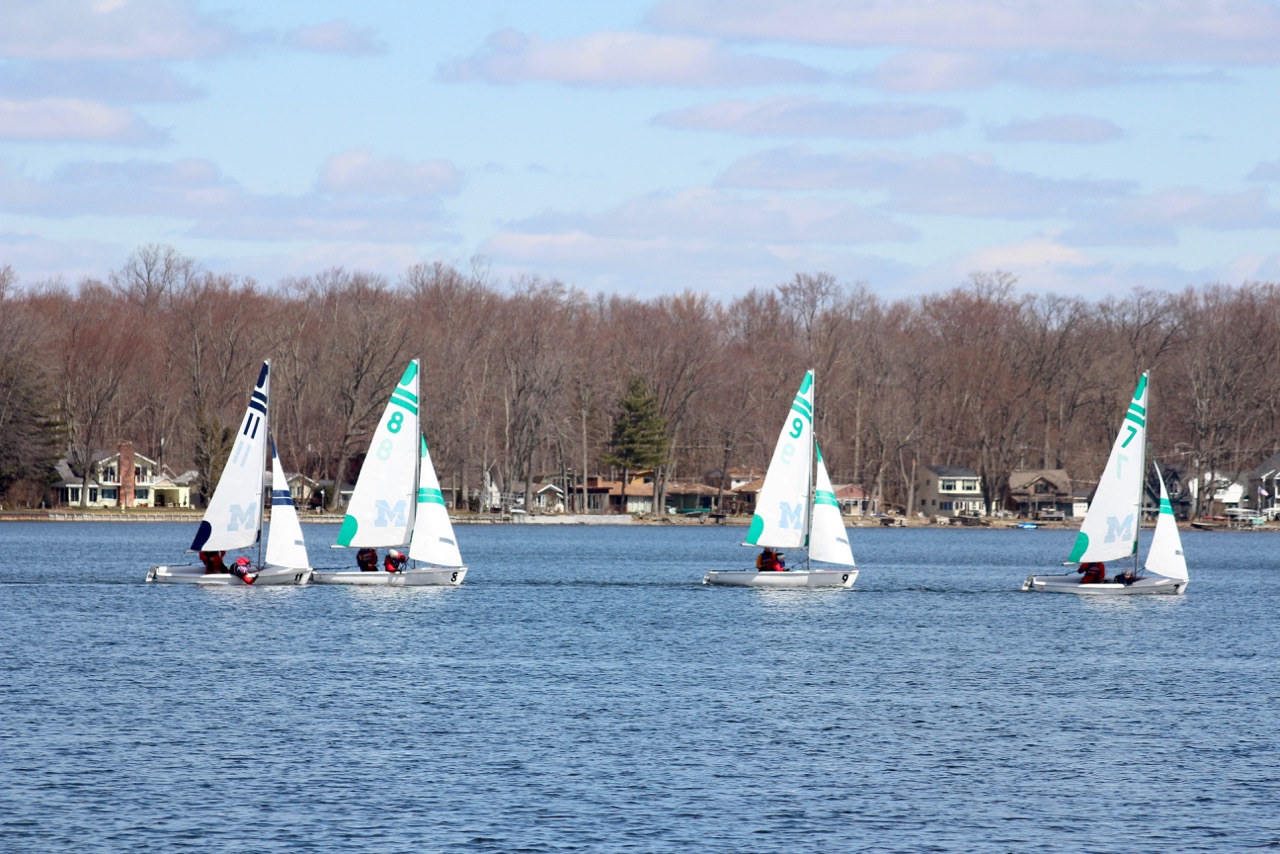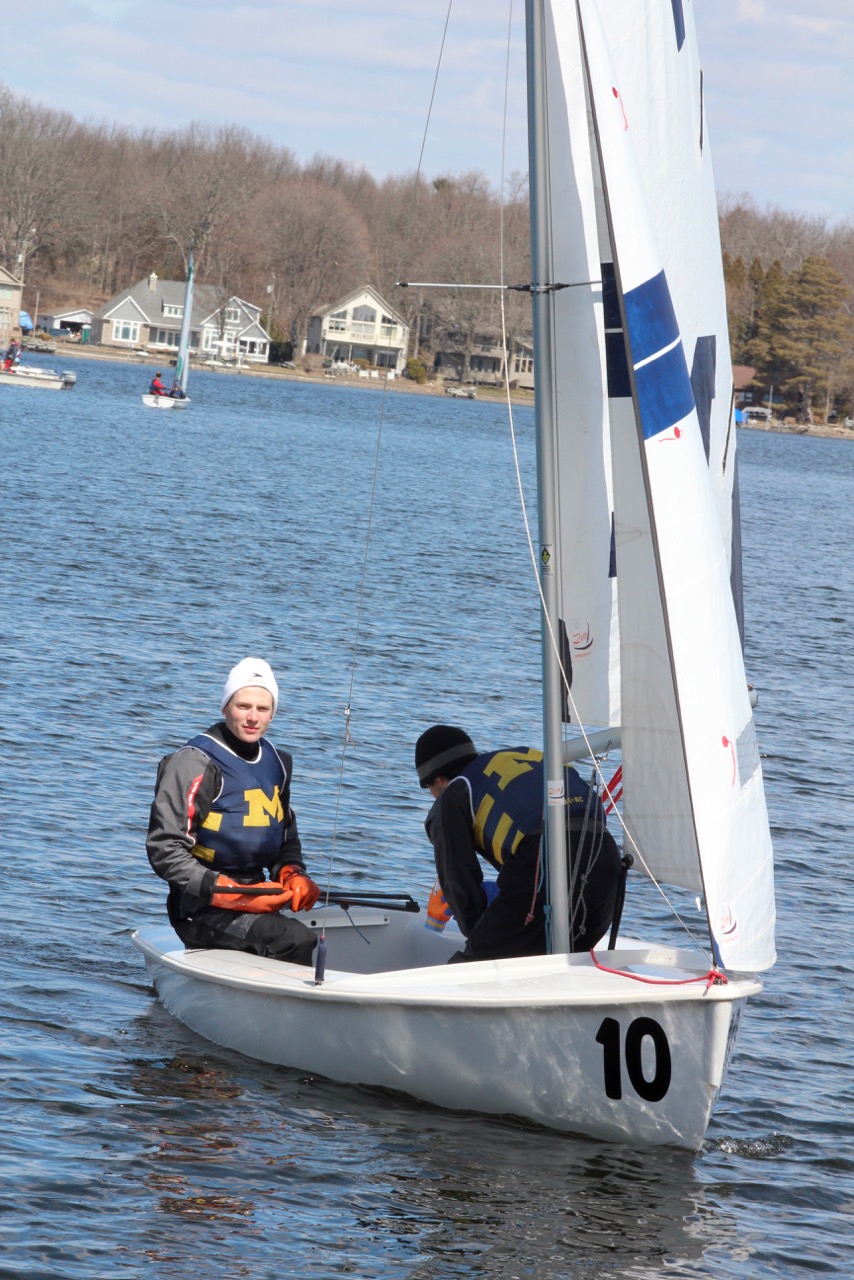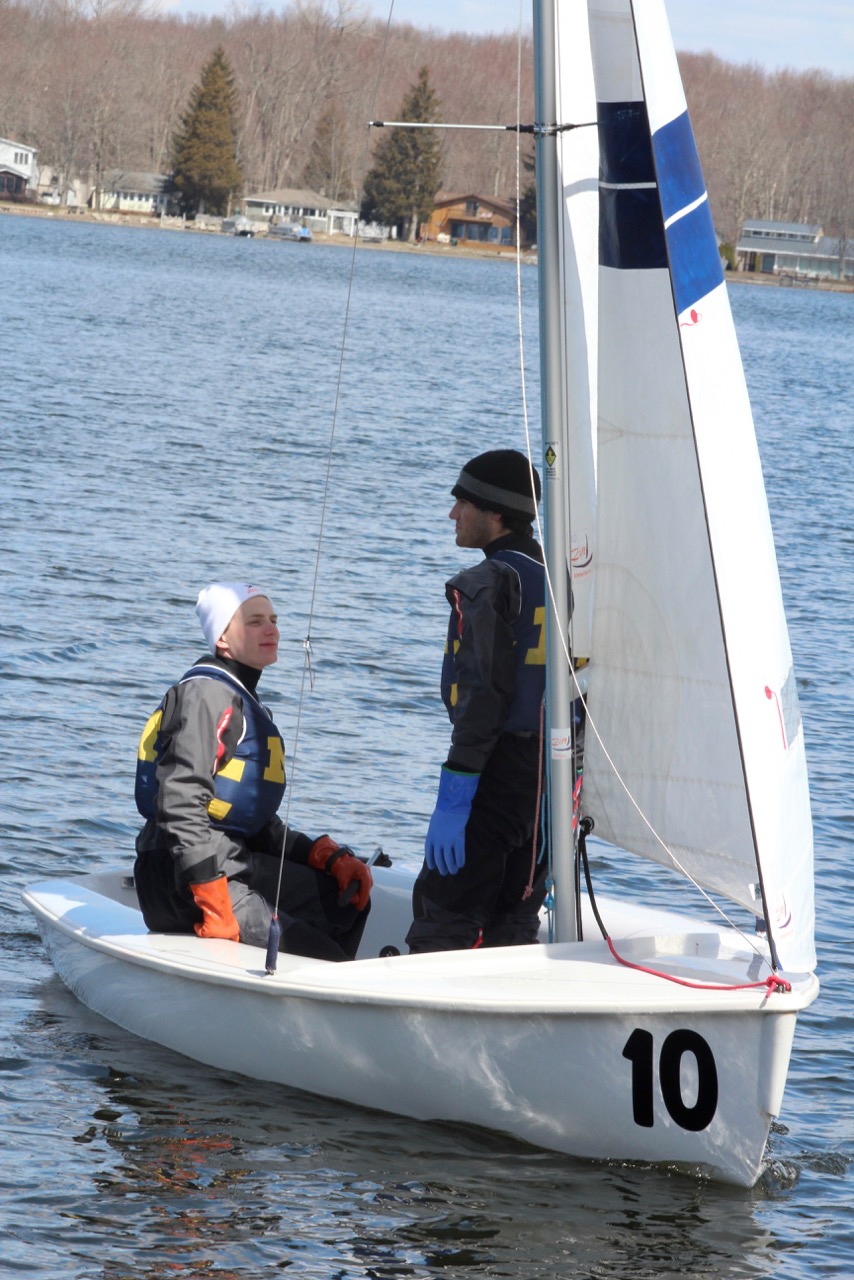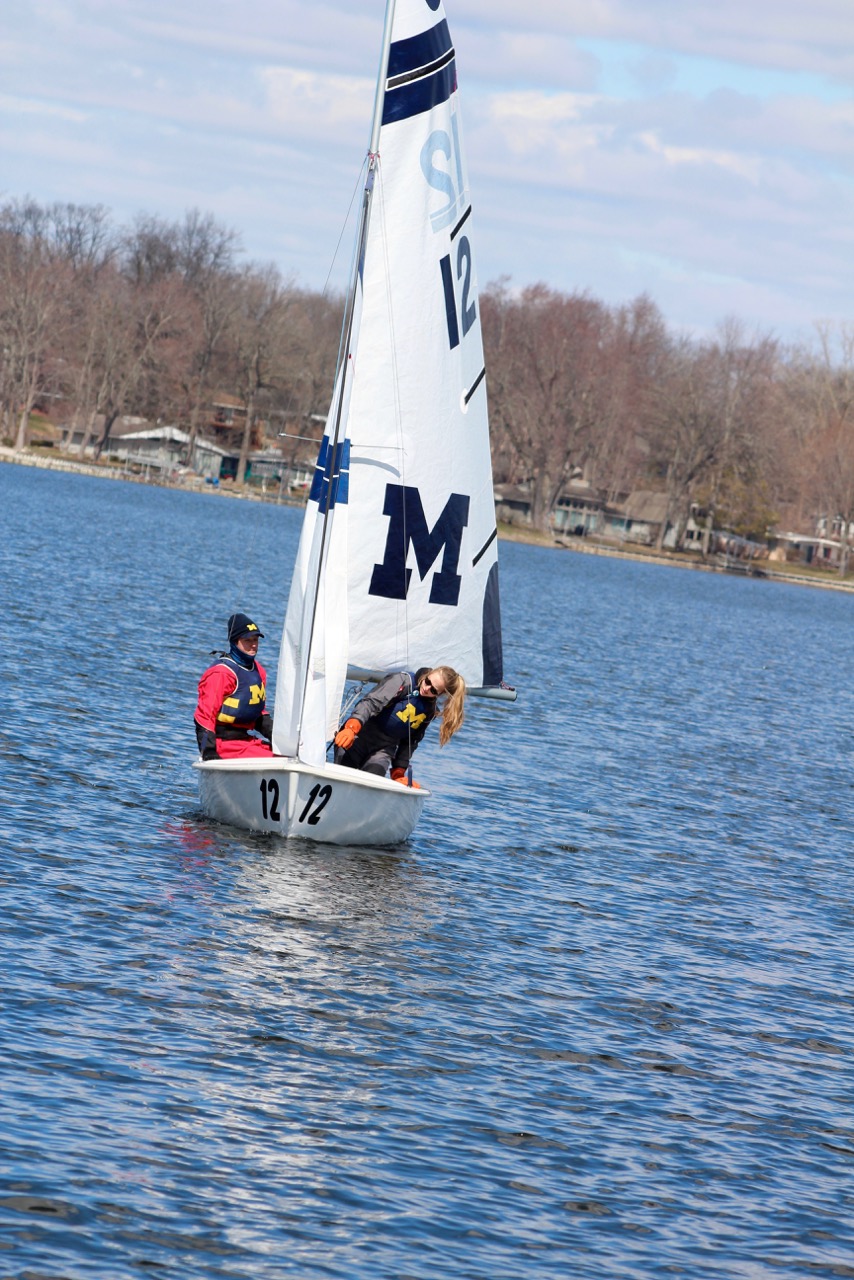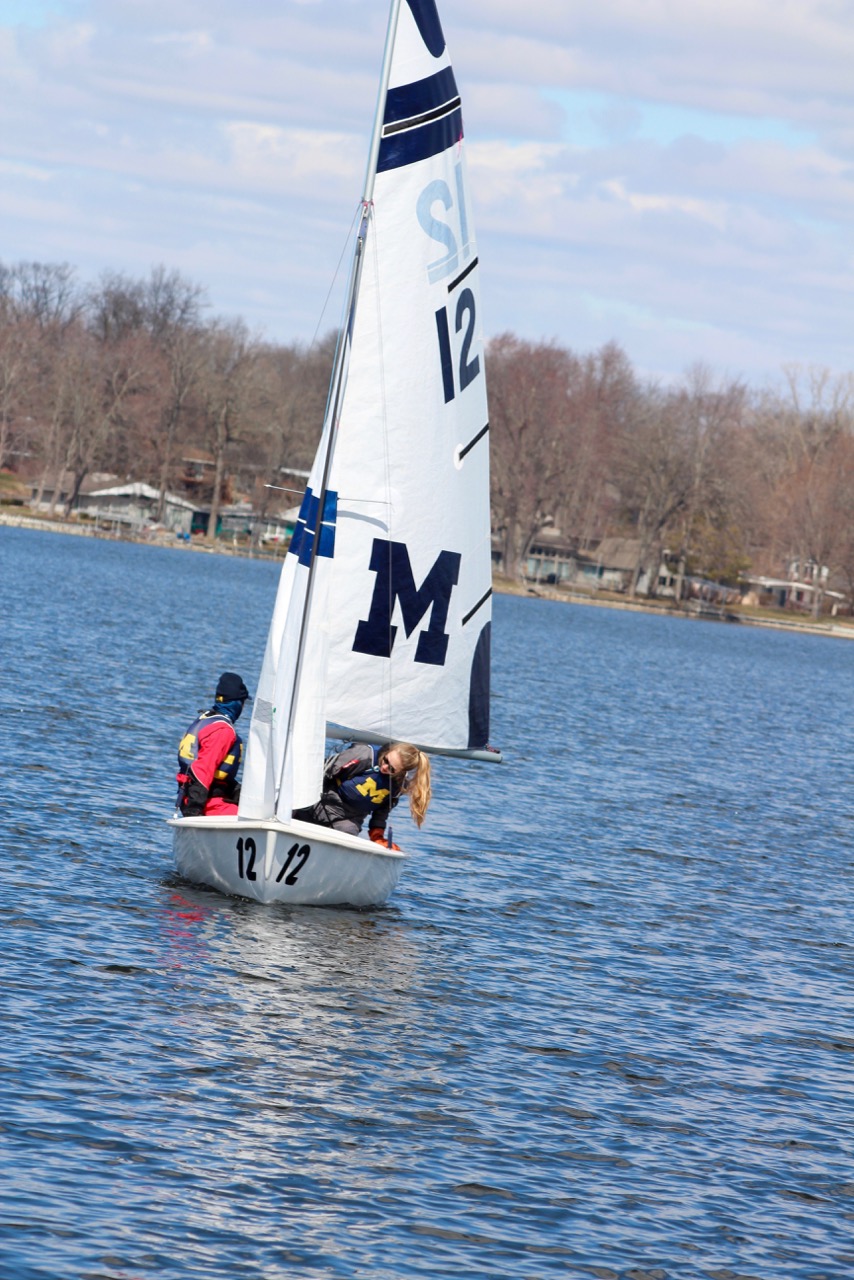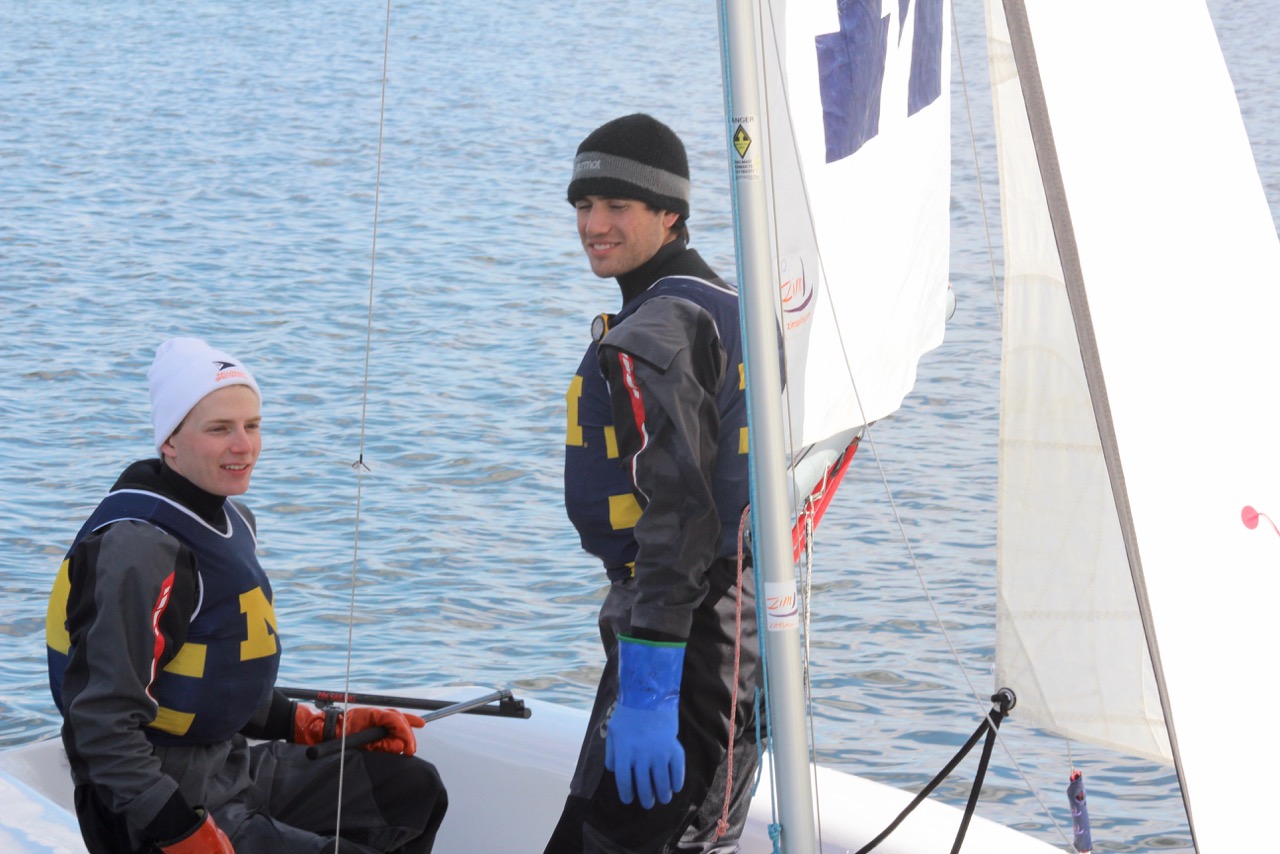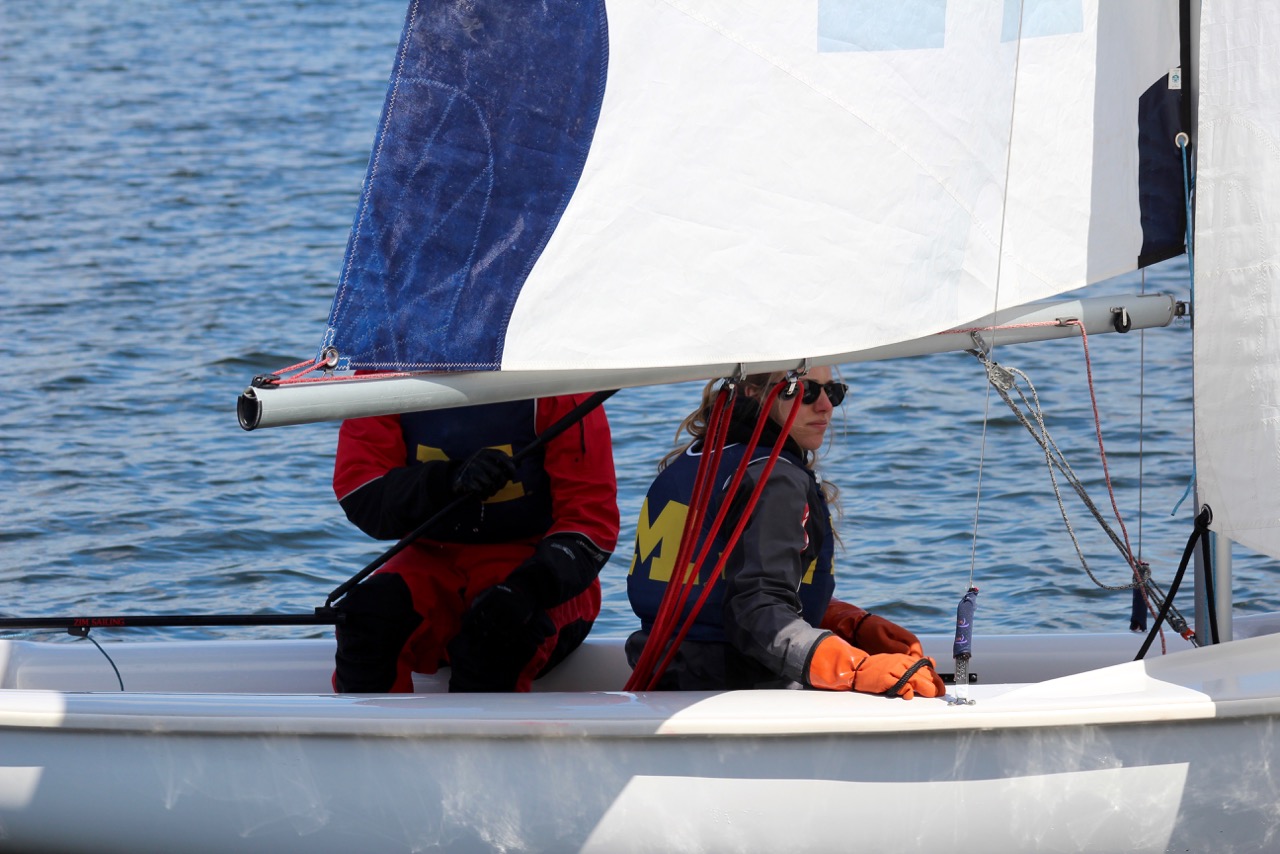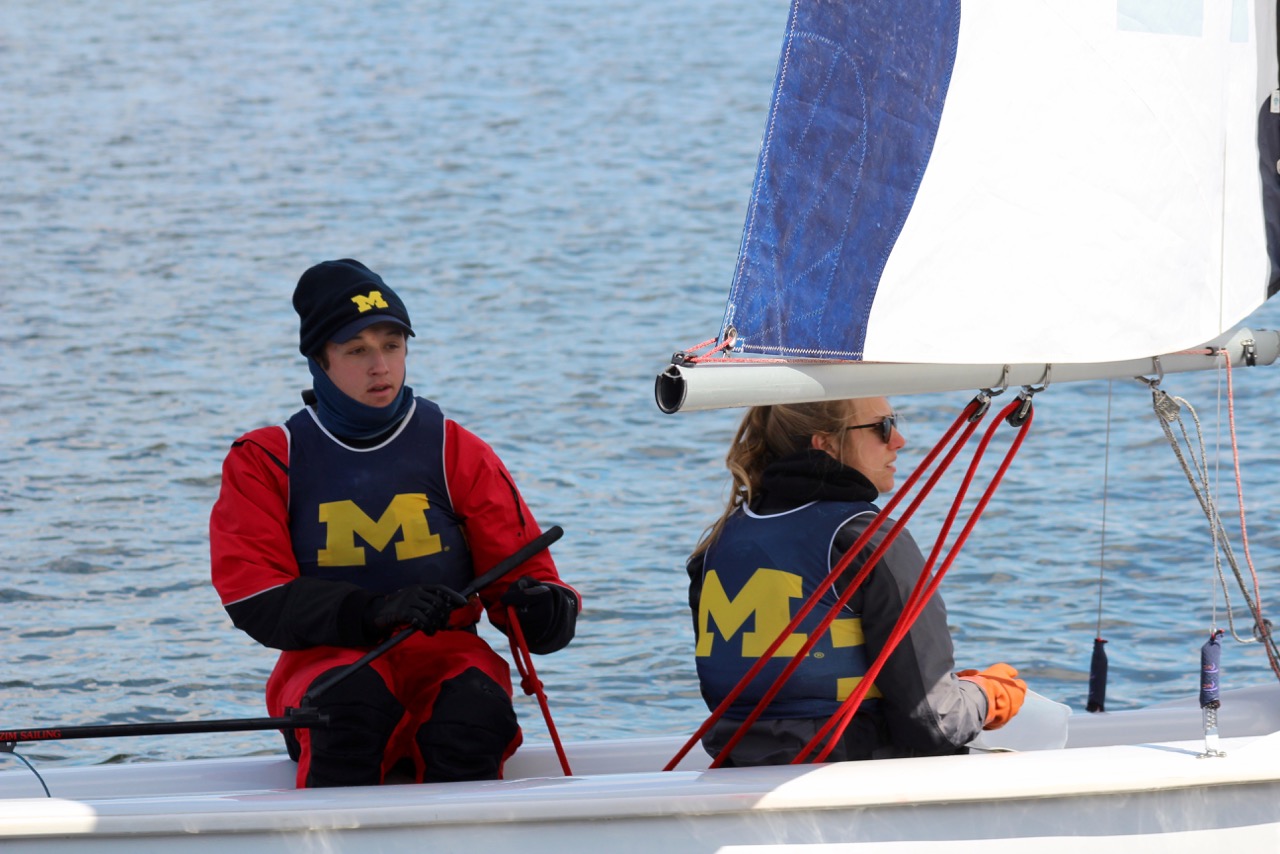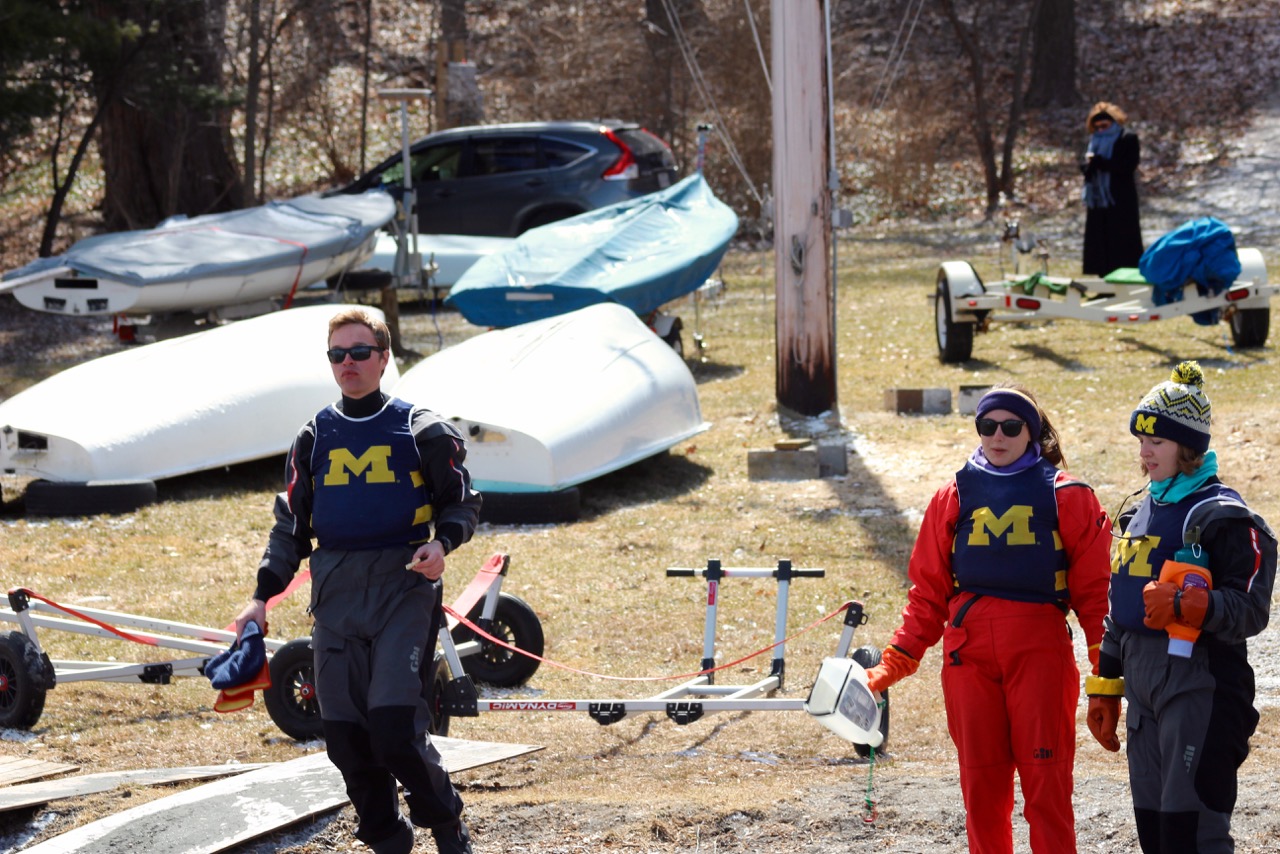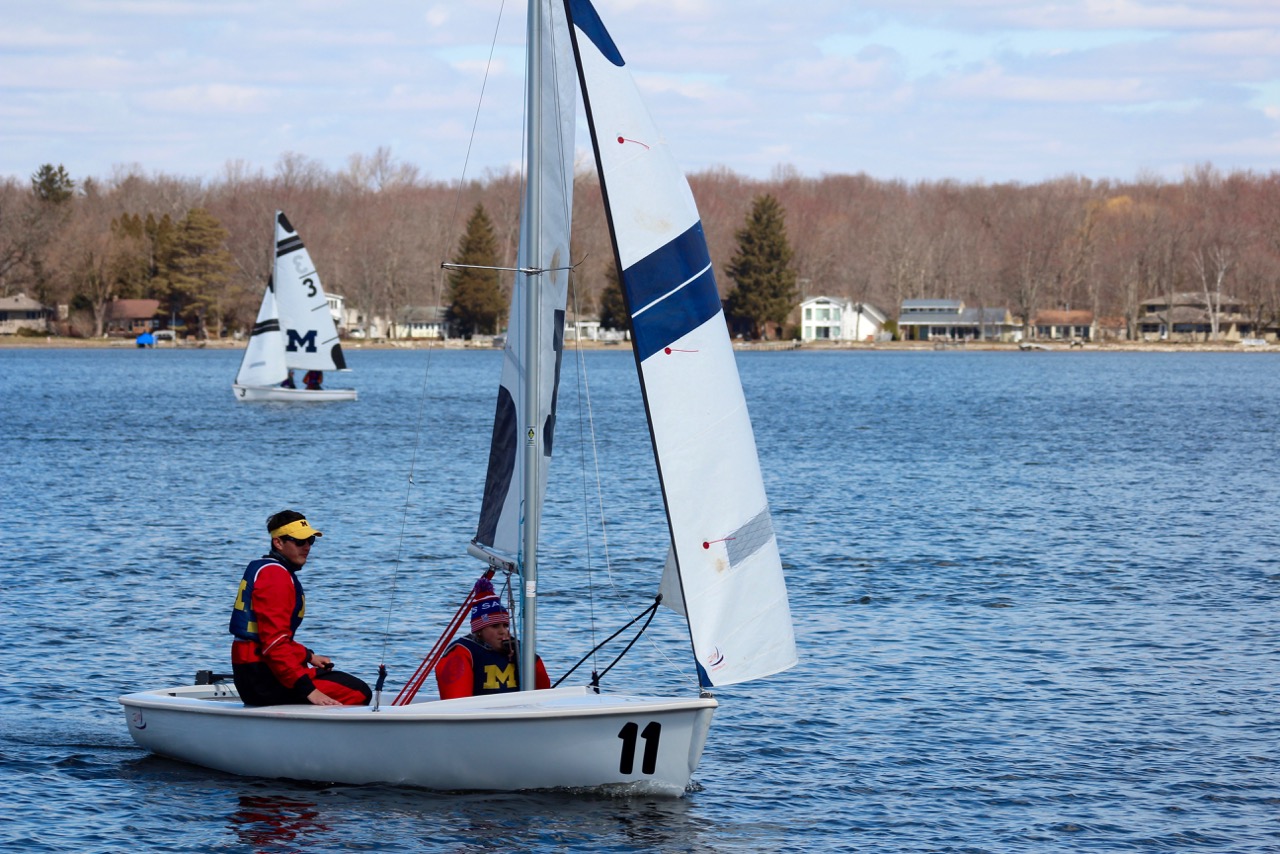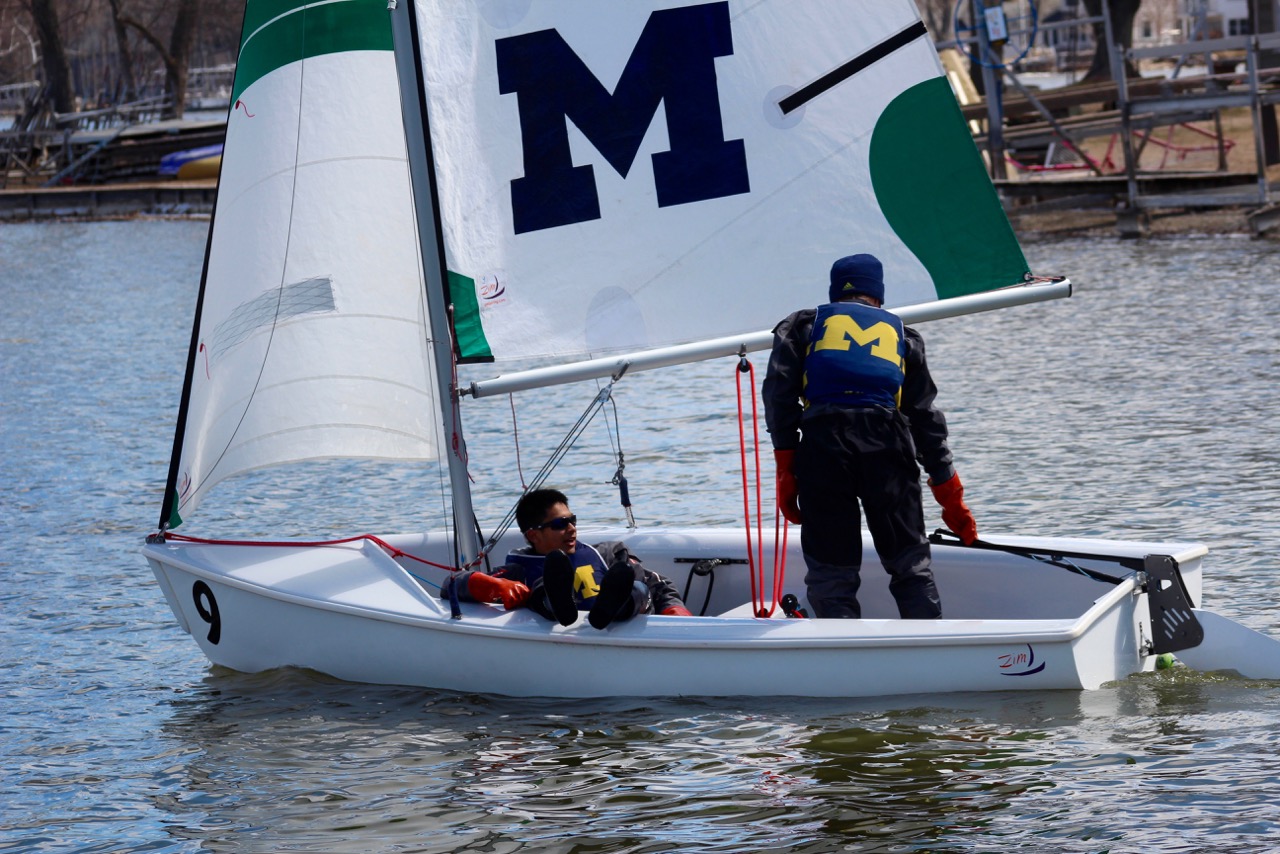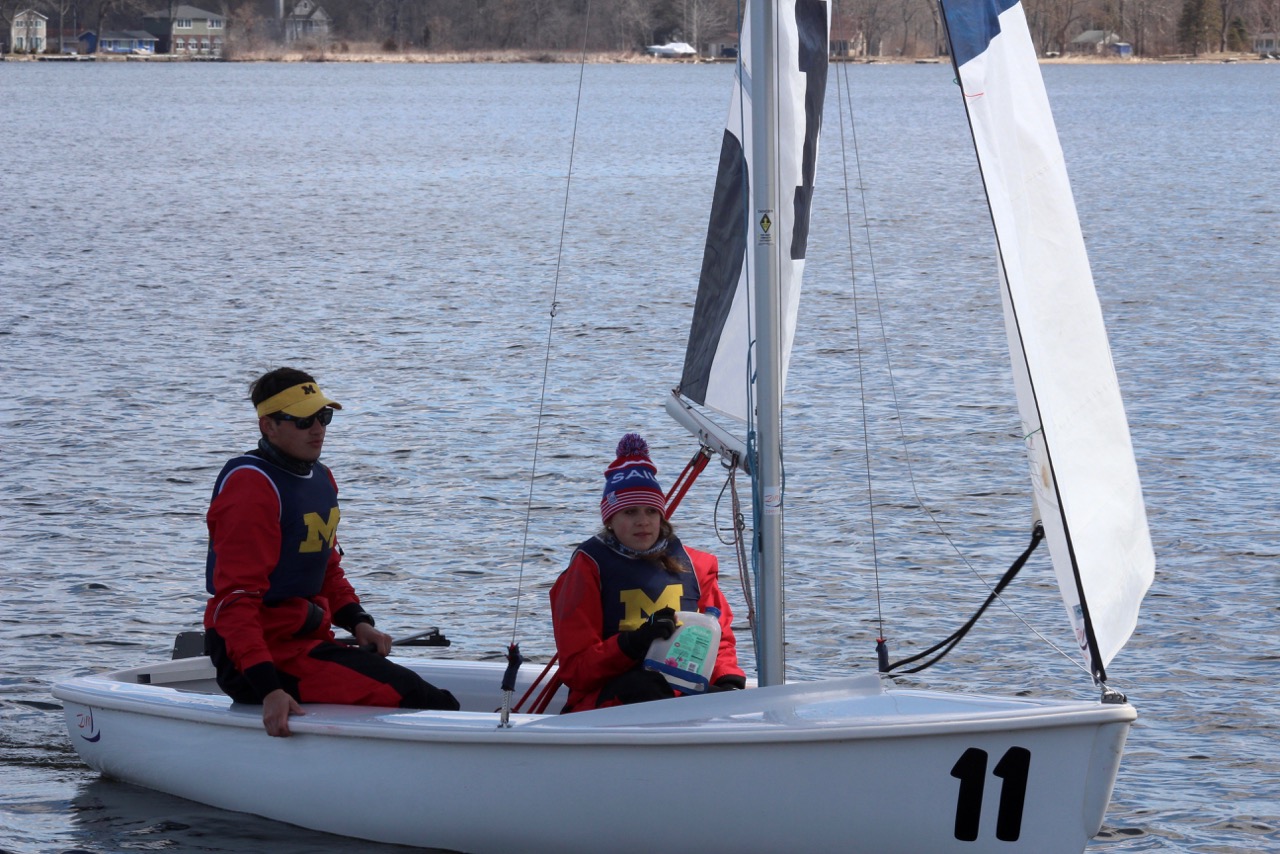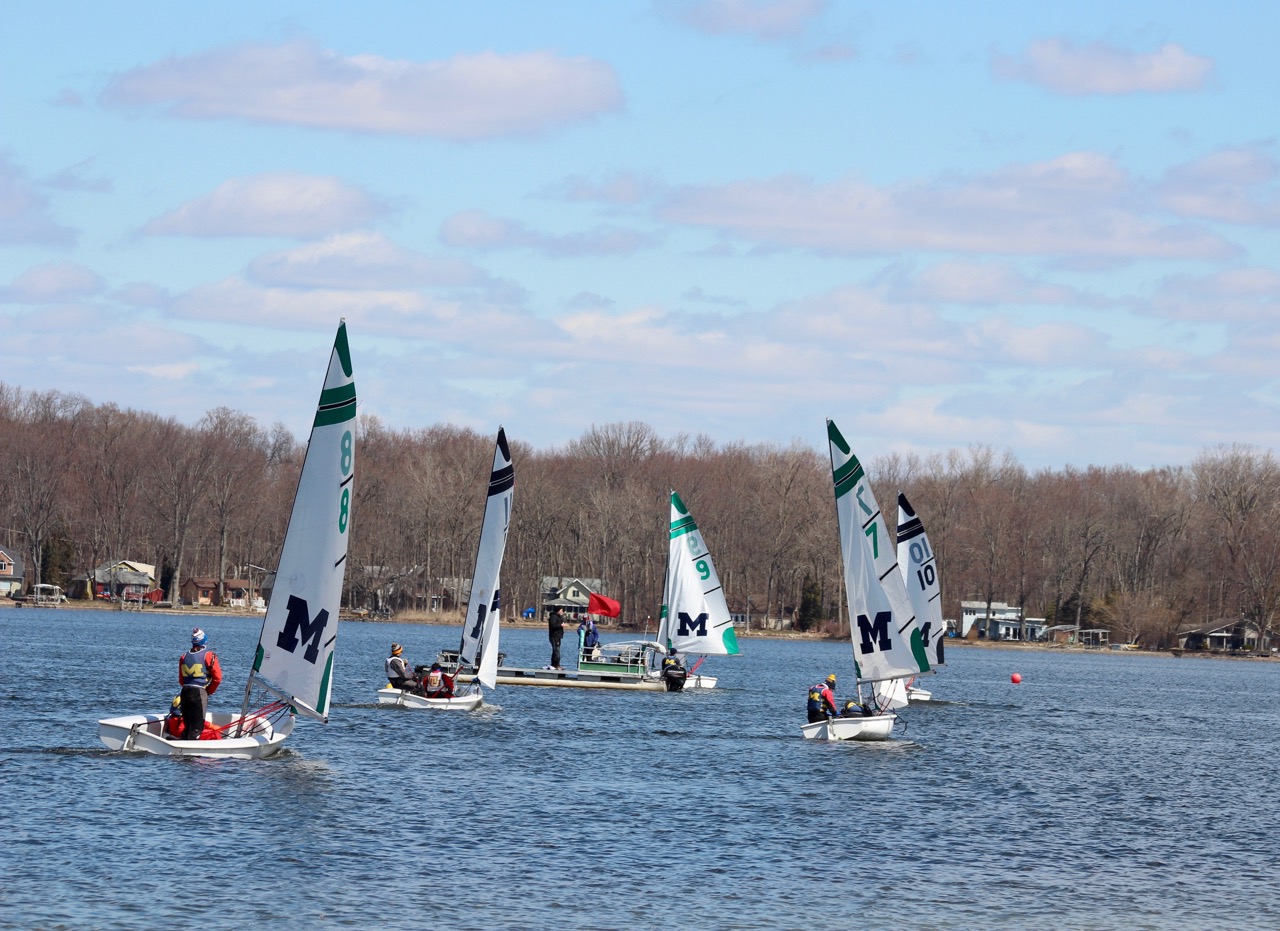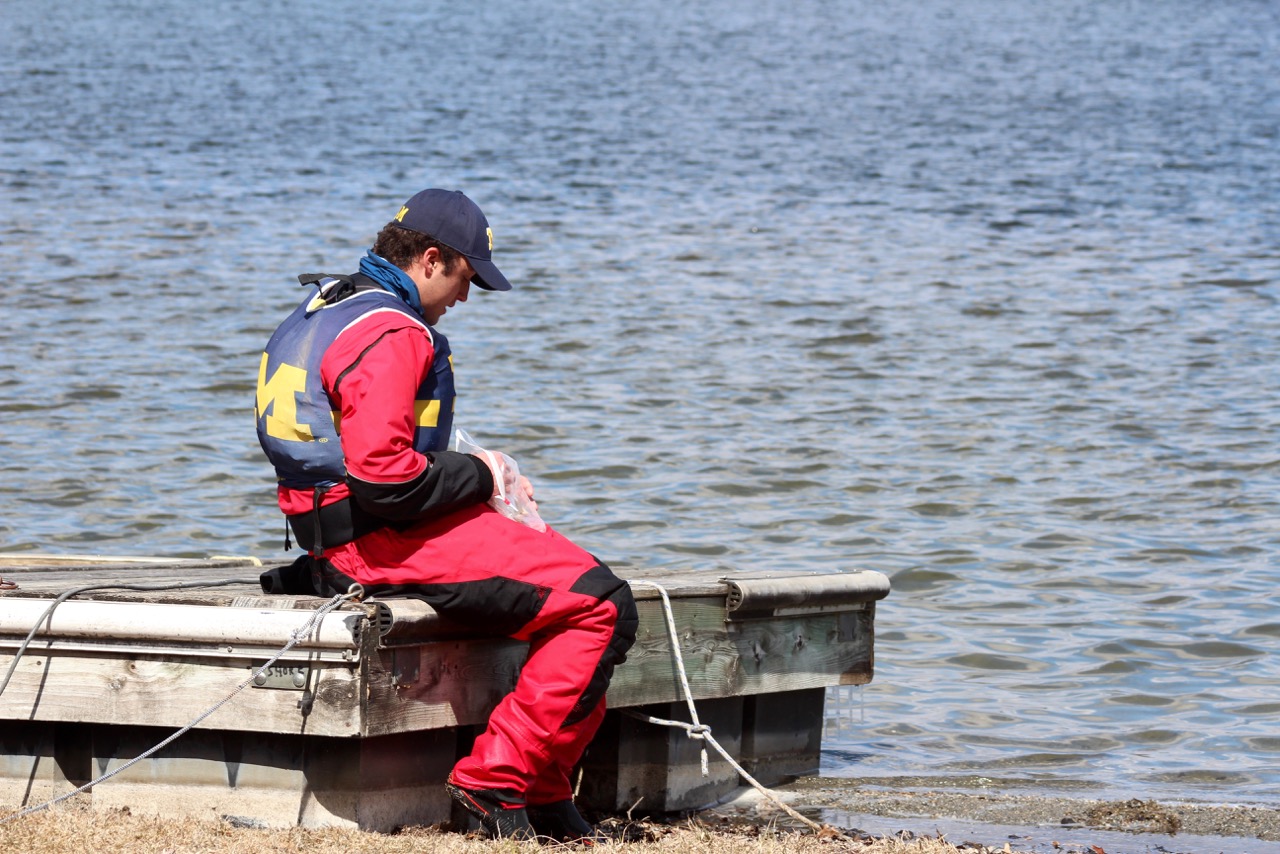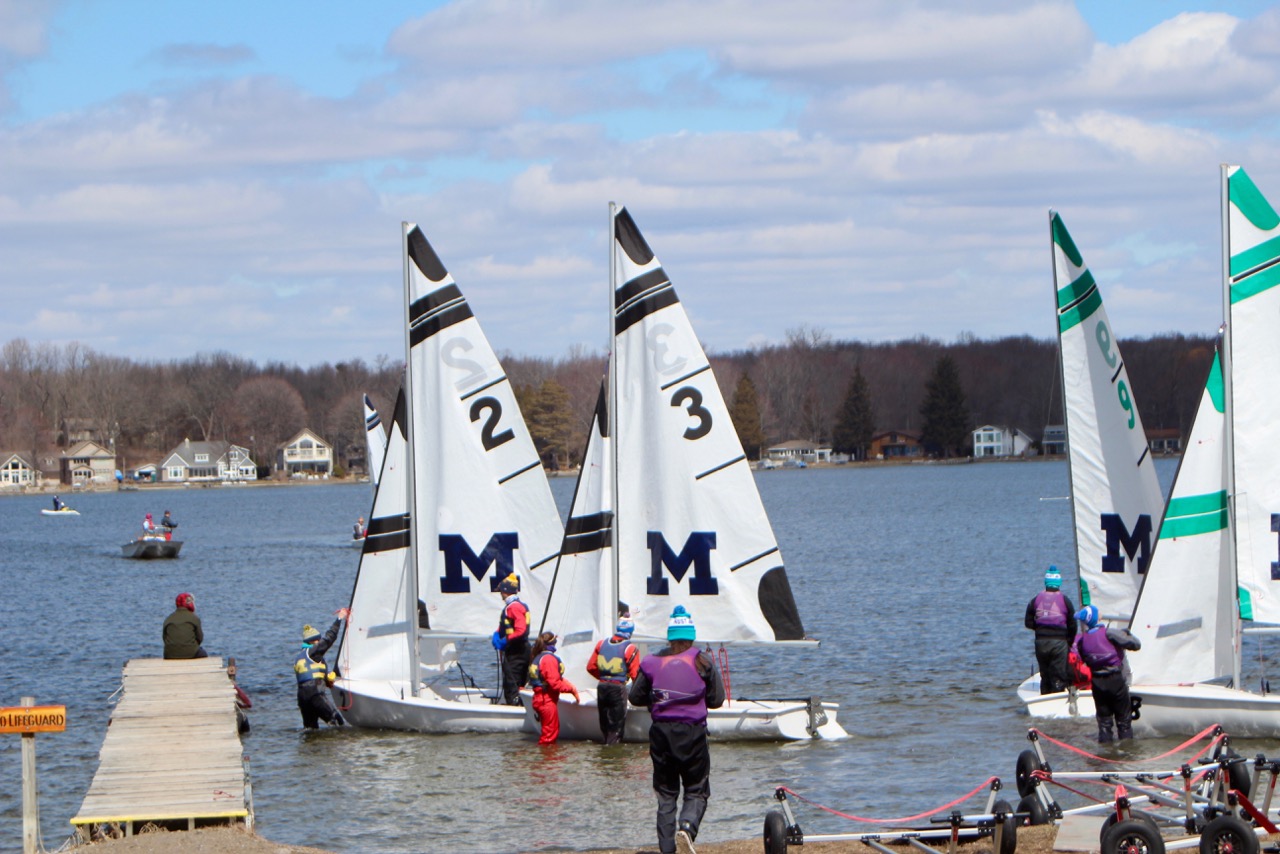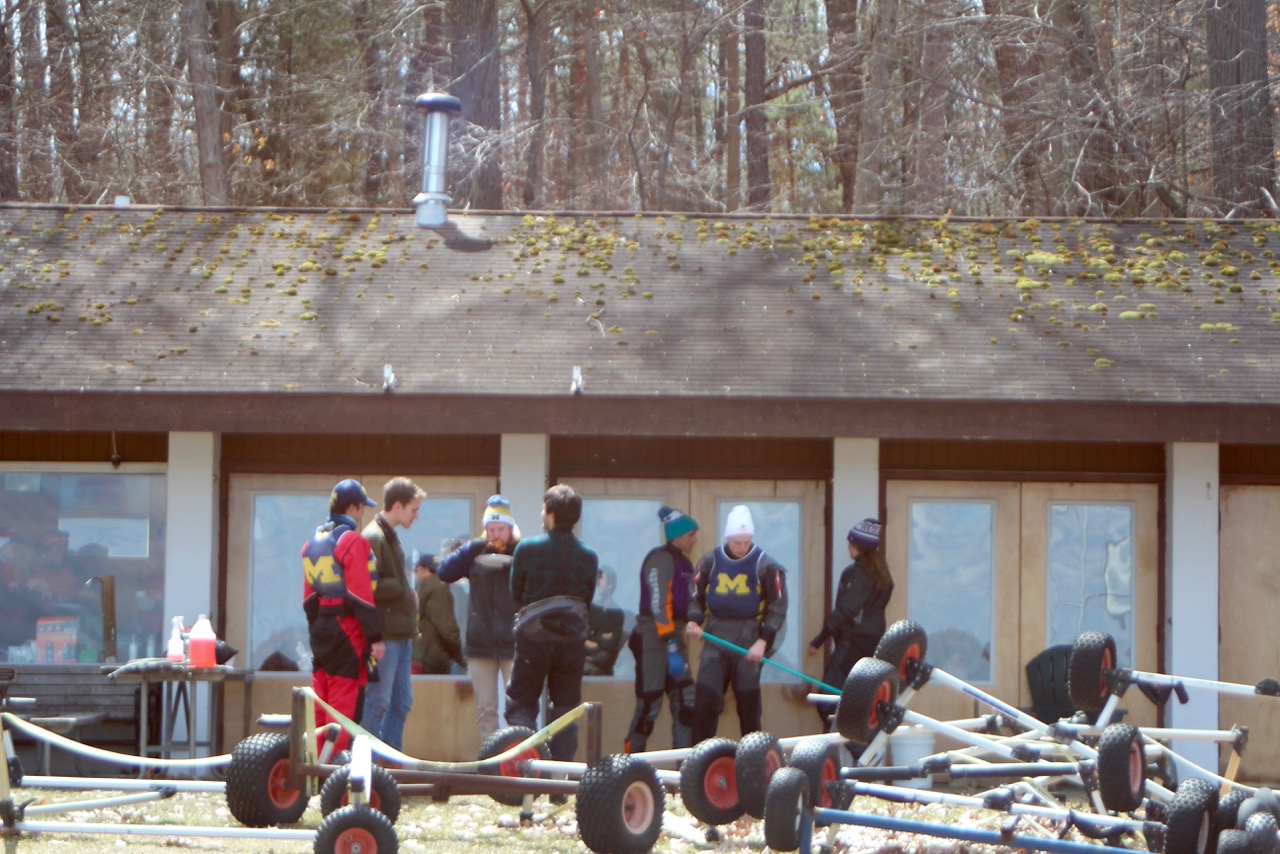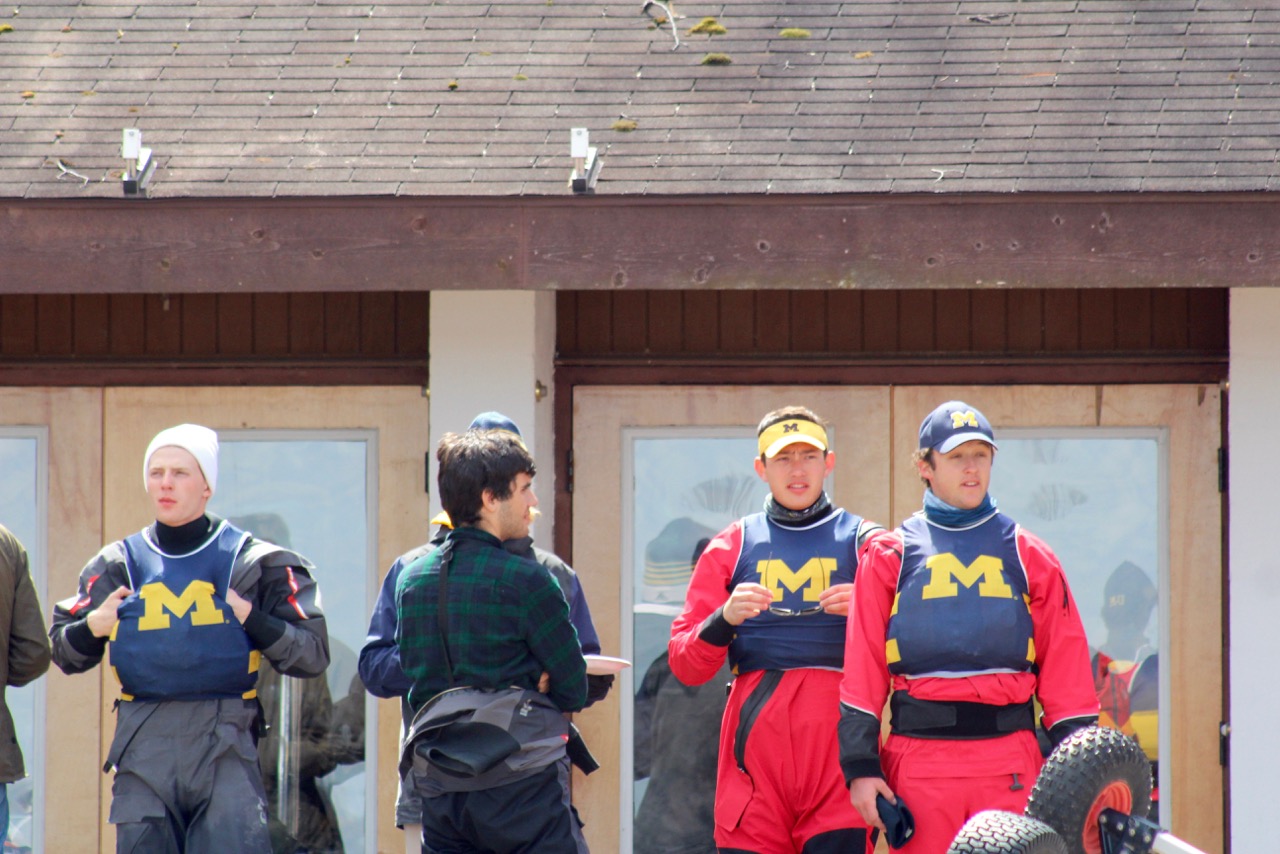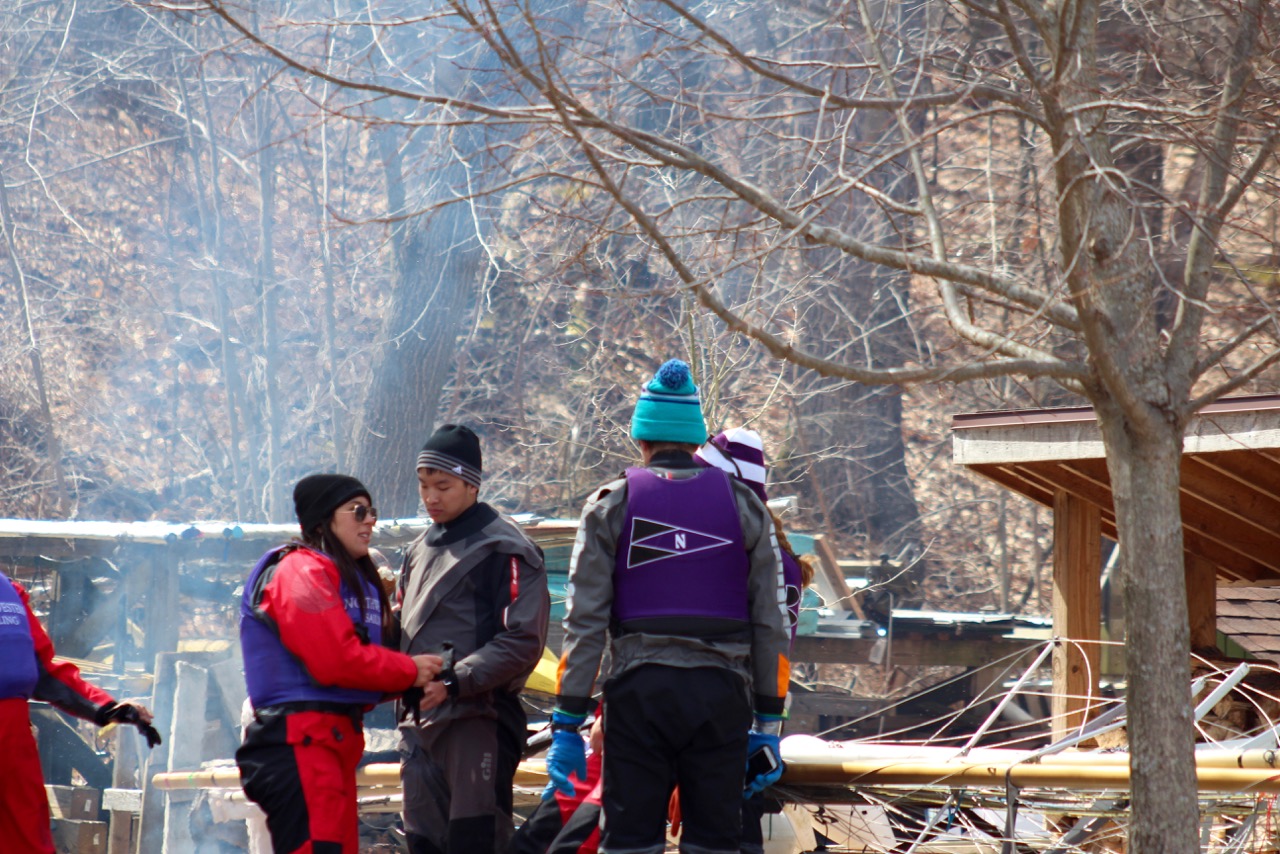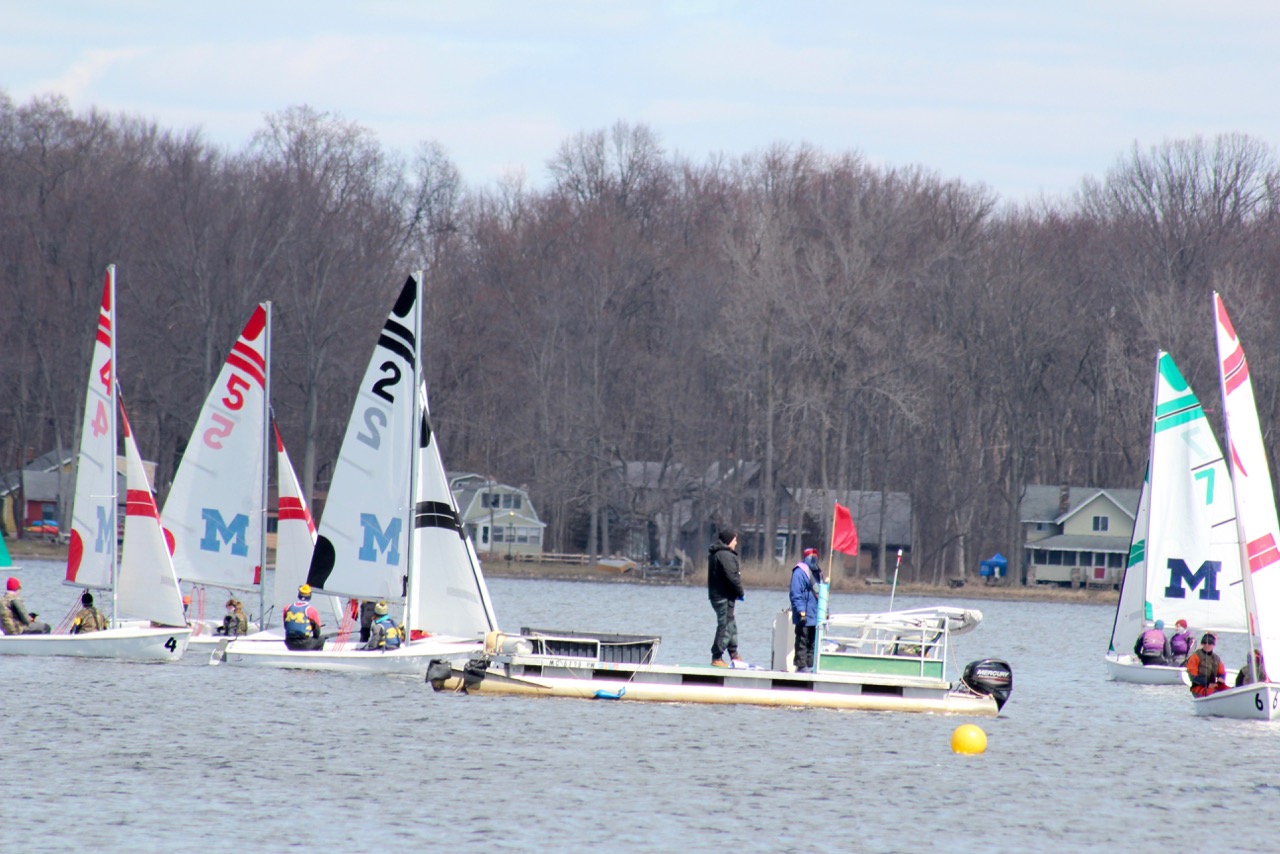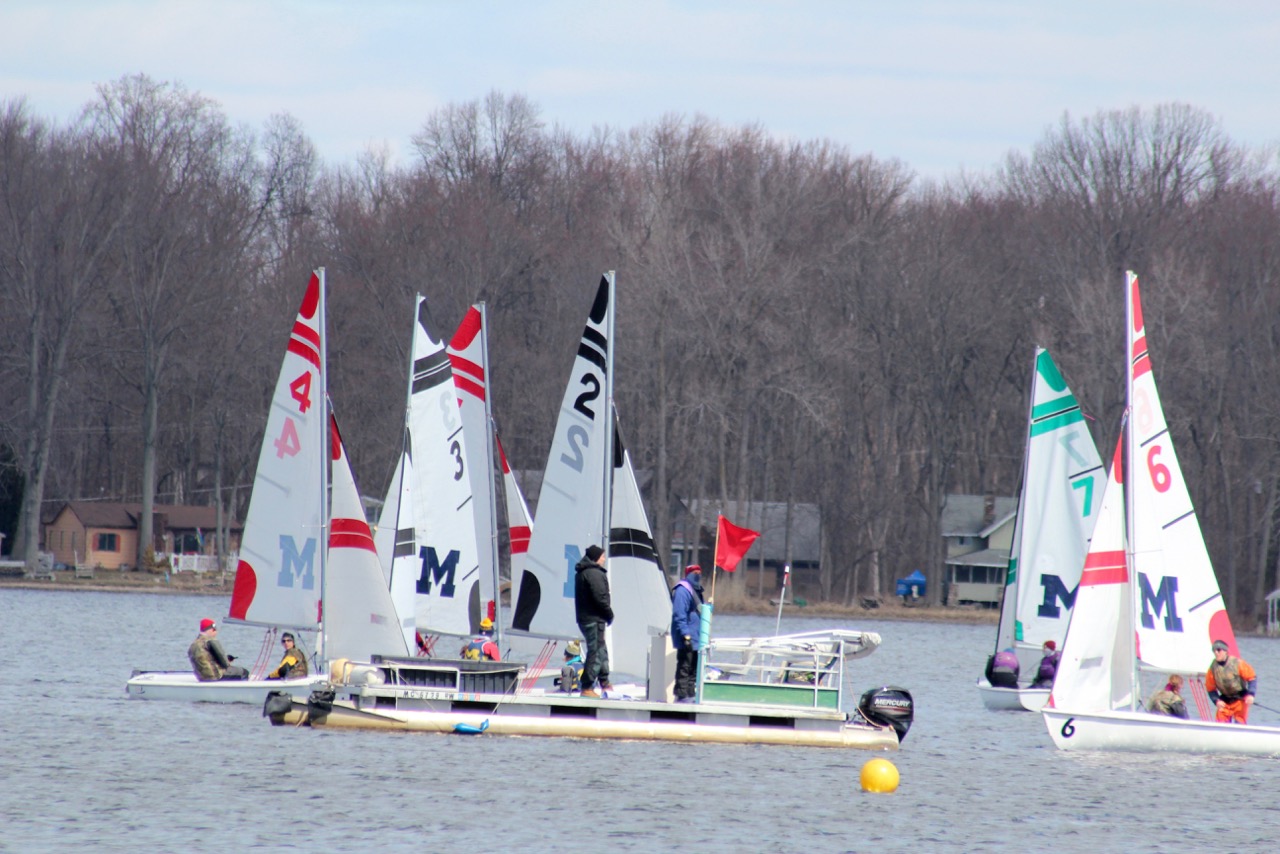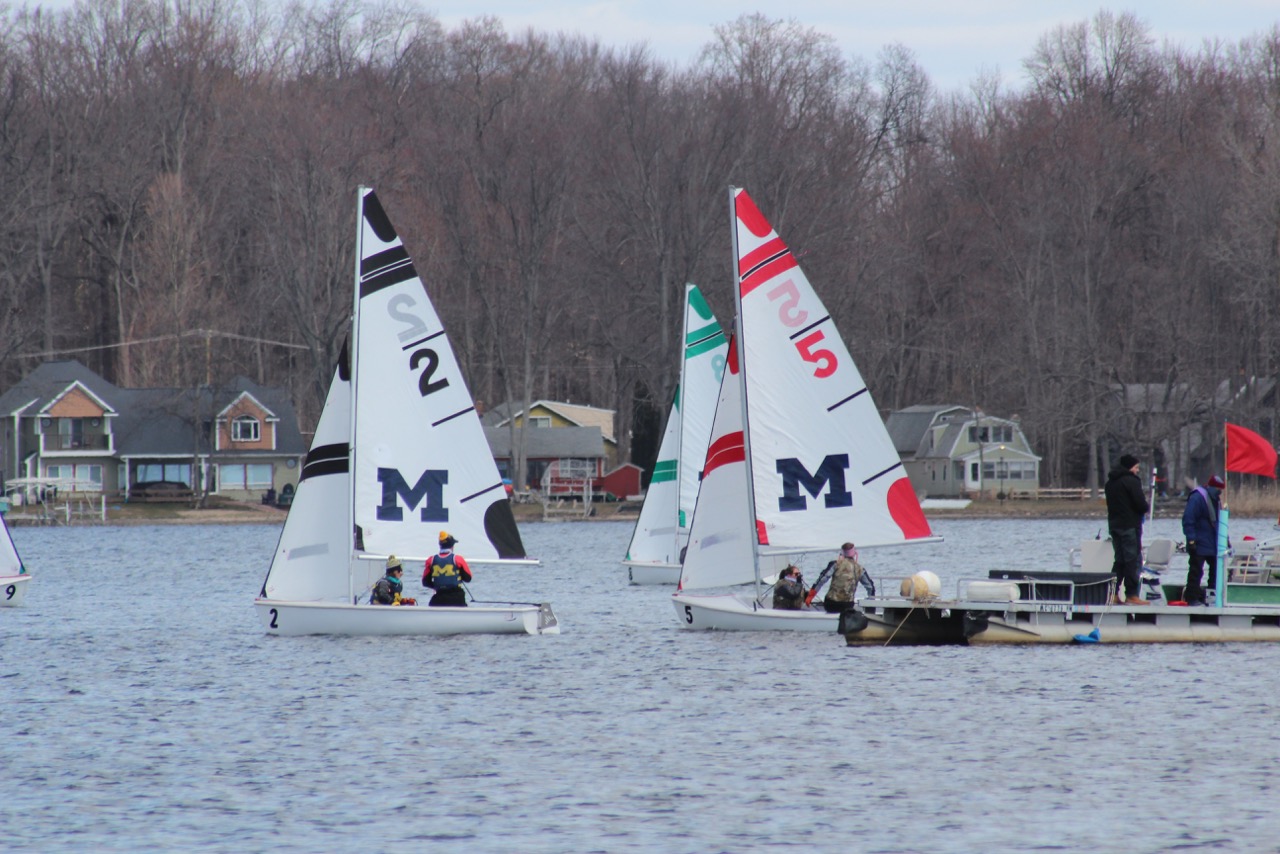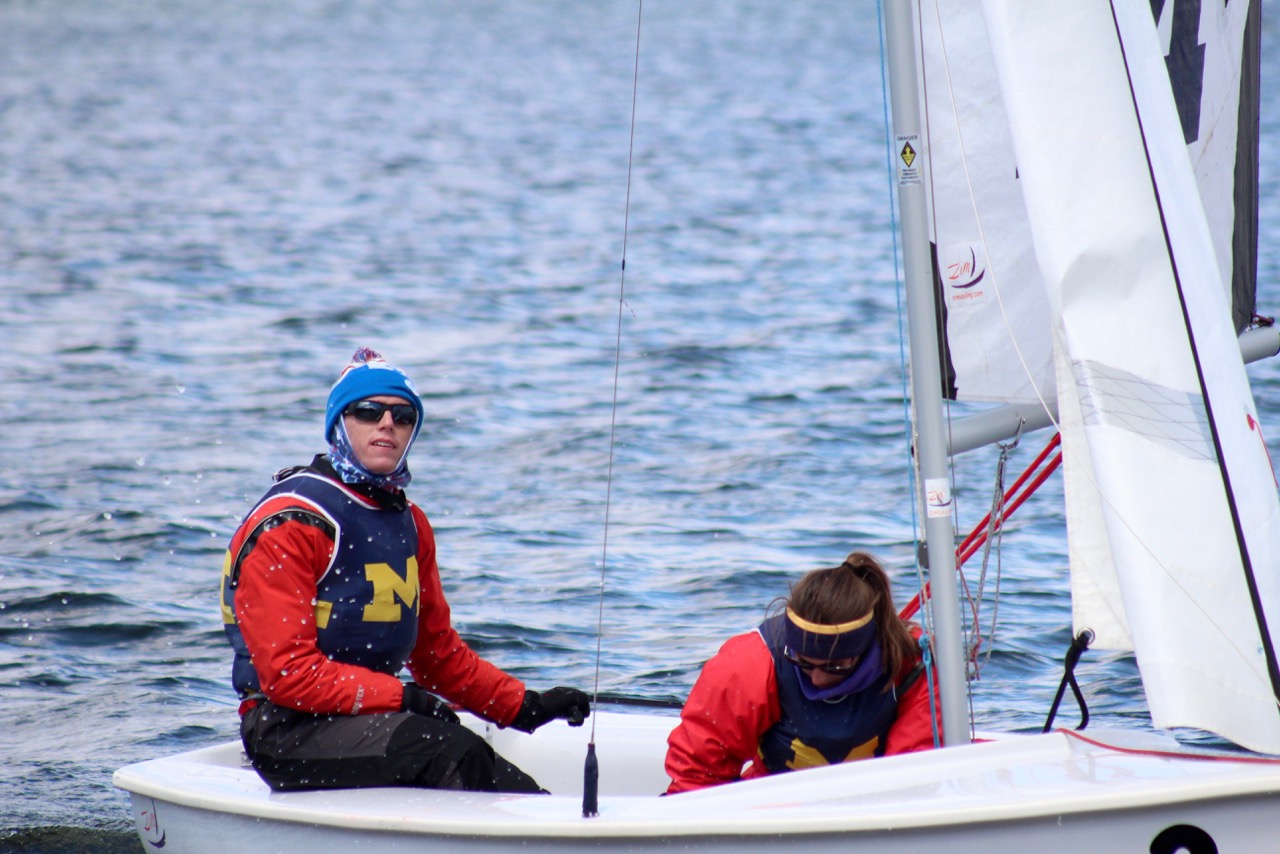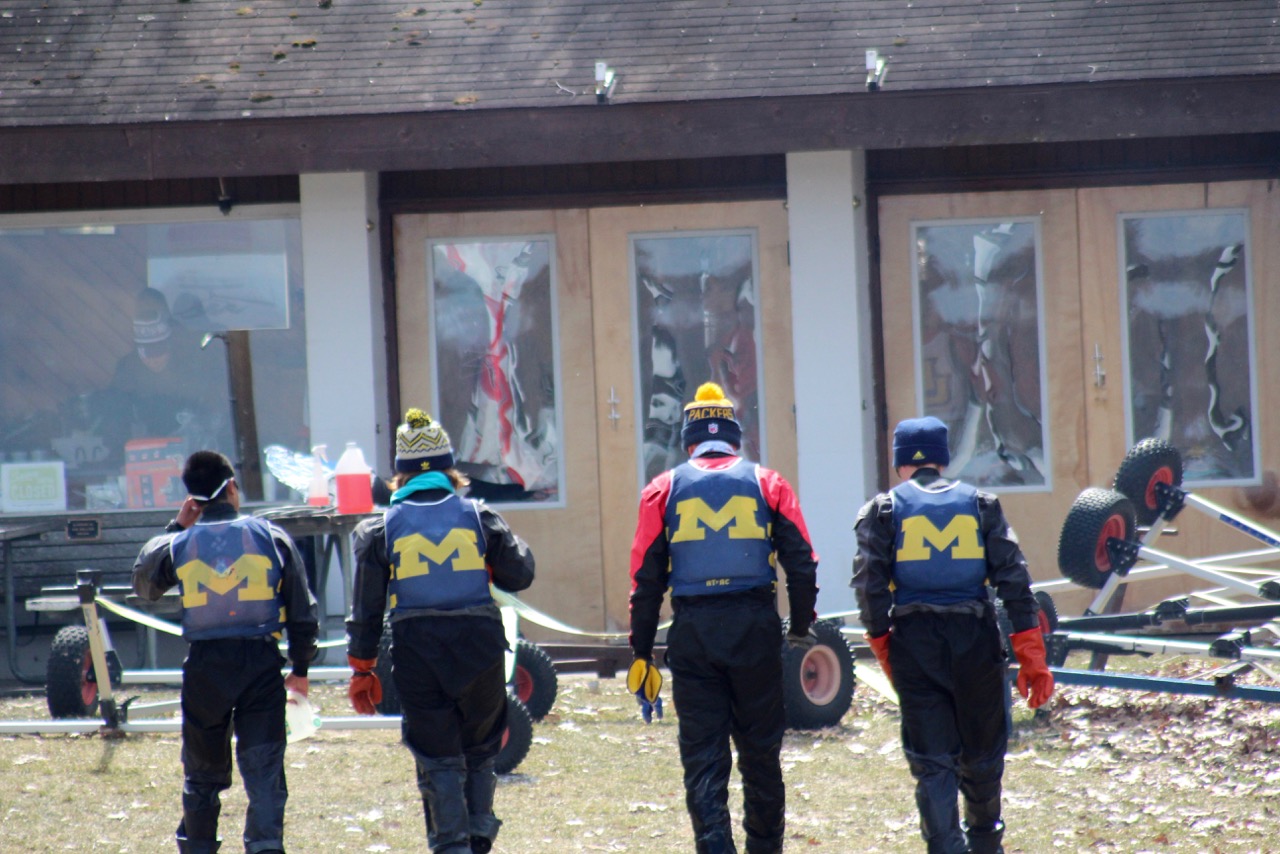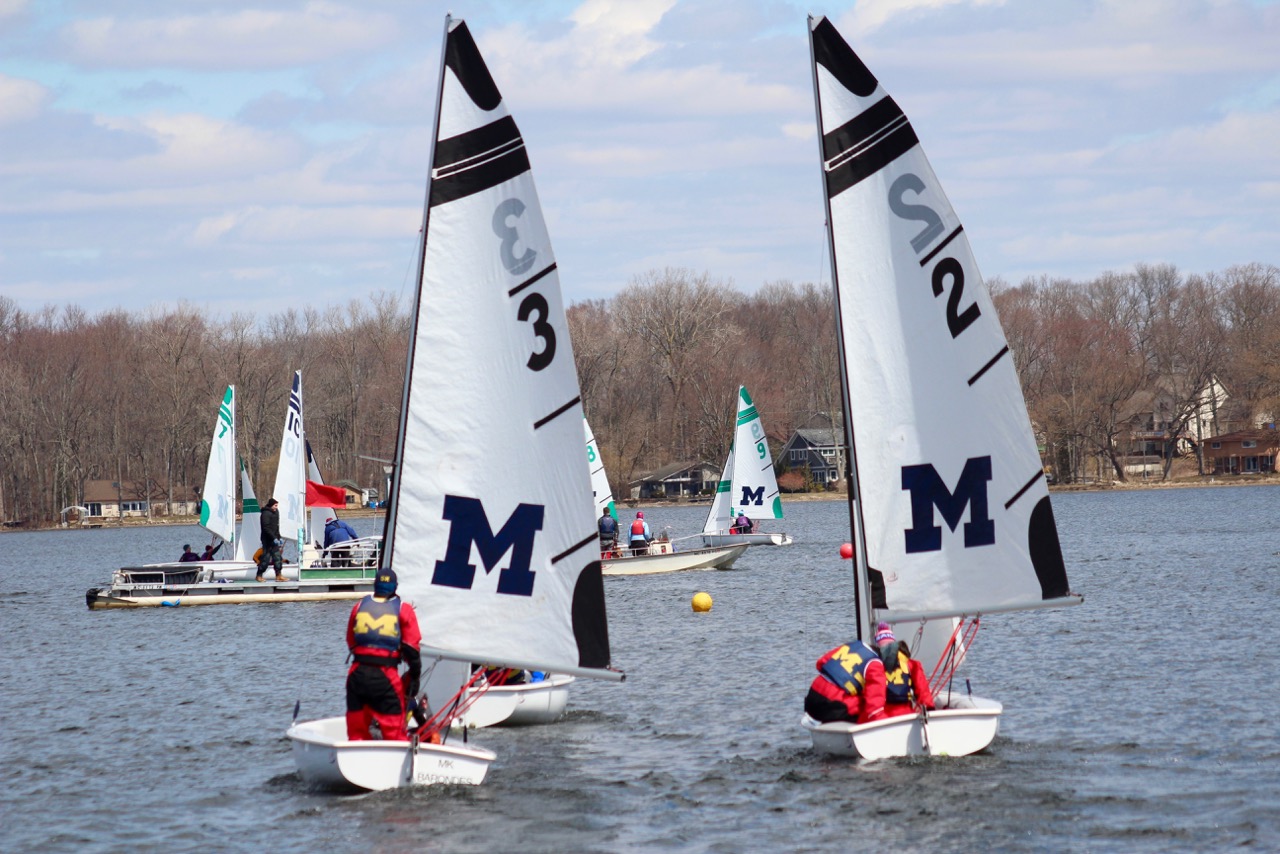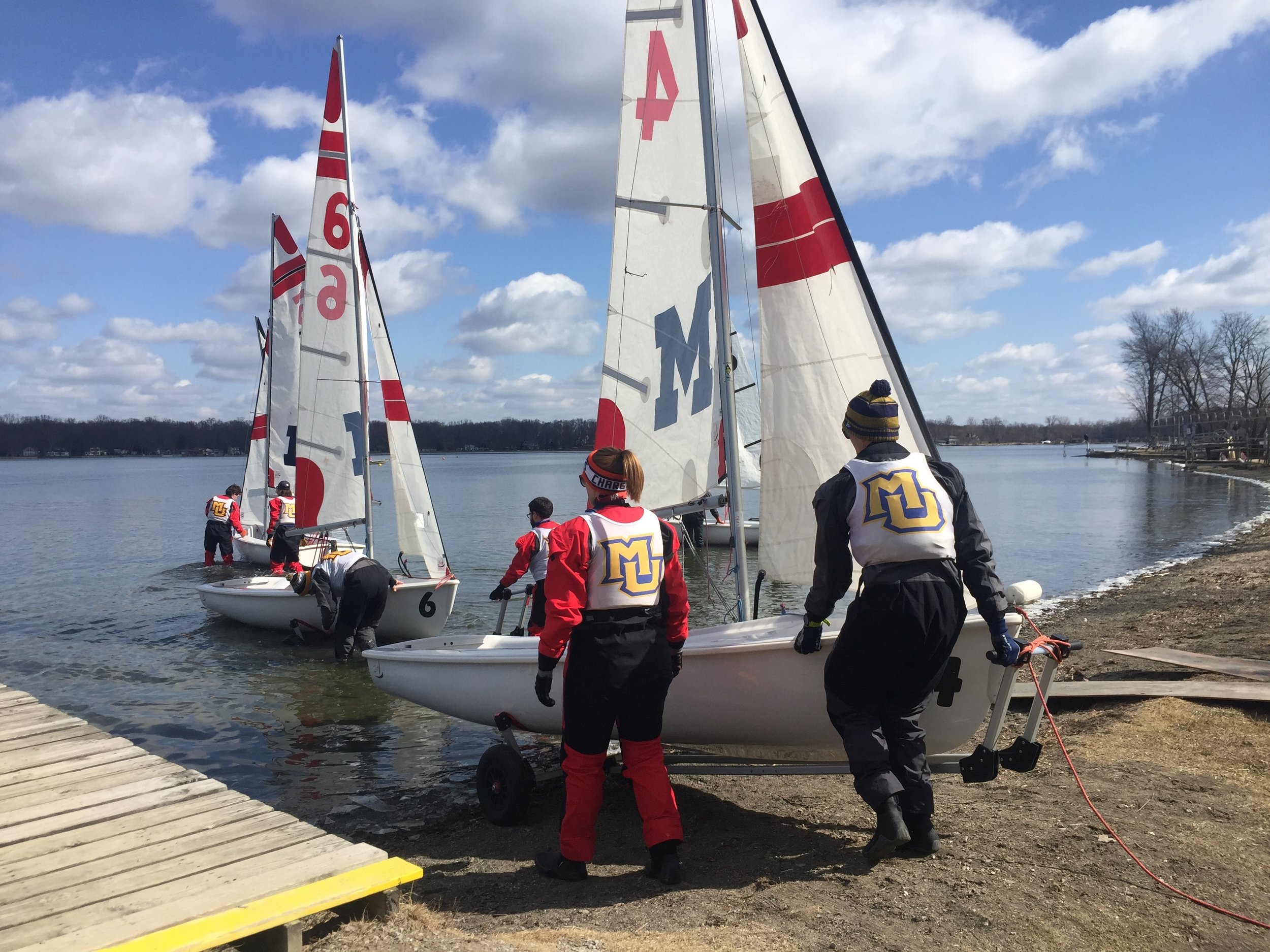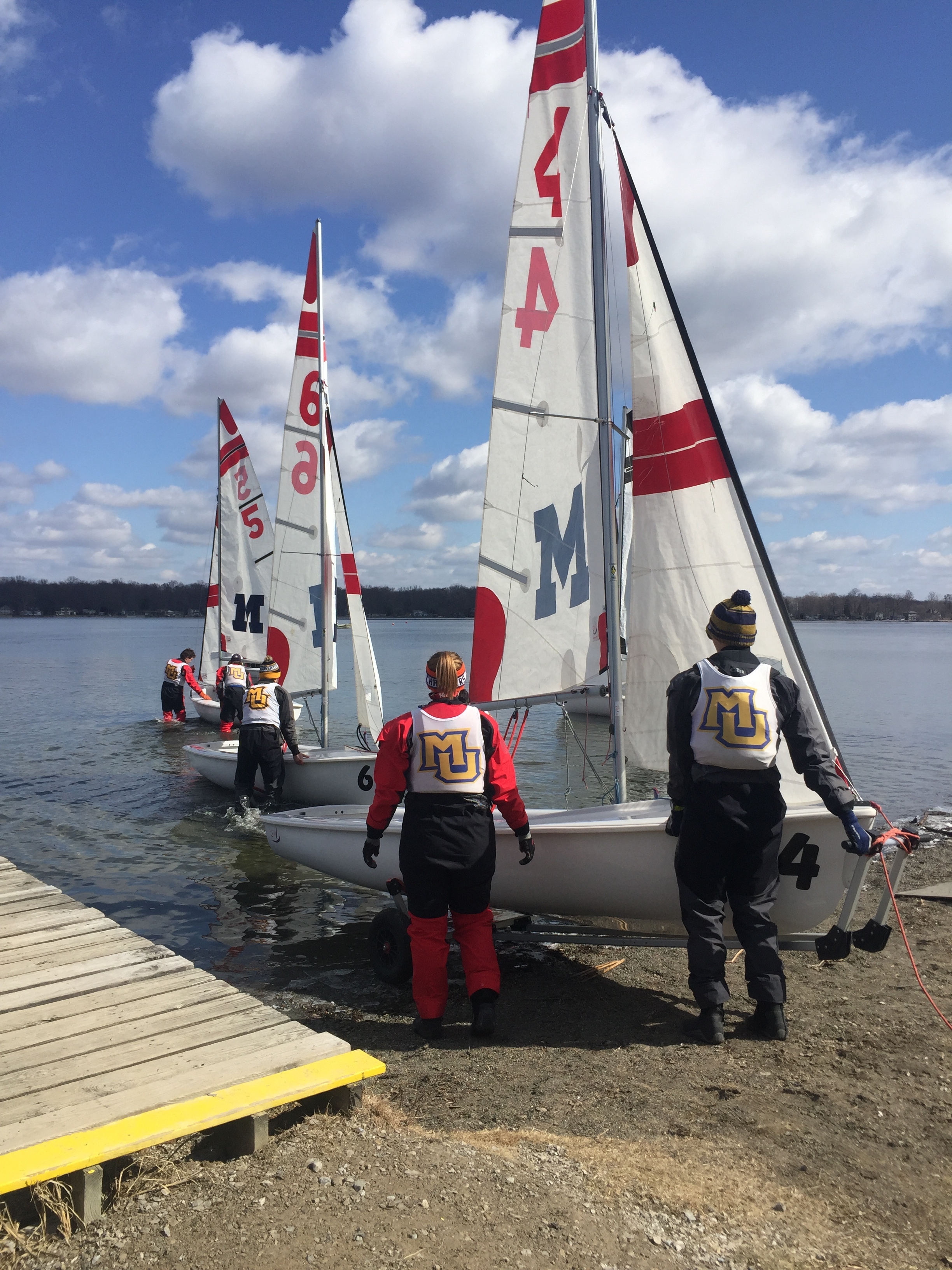 Photos by Nick Daniel ('21) and Karen Eger
Written by S. Gambini ('18)